We're passionate about fostering meaningful cross-cultural connections through immersive & co-created cultural experiences.
We travel to connect with the world, ourselves and each other on a deeper and more enriching level.
We live among the locals, become inspired by the work of young entrepreneurs changing their communities for the better, engage with creatives pushing the boundaries of their work, and learn from the people striving to enhance and preserve their cultures for the future.
We see travel and cultural exchange as a powerful tool that allows us to be guided out of our comfort zones, to embrace the unknown, to explore lesser known paths, and to become enlightened by those life-changing moments that only raw exploration can provide.
Most of all, we travel to tell a different story.
CULTURALLY IMMERSIVE EXCHANGES
Our journeys take a deep dive into the local life, customs and traditional knowledge, creative scenes and contemporary vibe of a country. We personally invest the time to discover the unique underground and traditional cultures of each destination, and co-create the same cultural experiences for you that we seek out of travel for ourselves.
SUSTAINABLY LOCAL COLLABORATIONS
We engage 100% on a grassroots level by collaborating with inspiring locals working towards preserving their cultures through varying creative and sustainable projects. From chefs to farmers, designers and artisans, entrepreneurs and activists.
Travel allows for an important and impactful exchange of ideas, culture, capital, and services. Contributing to the sustainable growth of local communities – economically, socially and culturally – is paramount to our ethos on travel.
CO-CREATED TRAVEL EXPERIENCES
Travel to us is about gathering and connecting. We're moved by the magic that happens when people from different backgrounds and cultures come together. Comuna journeys are co-created to build cross-cultural community through the outwardly experiences shared from open and honest exploration of culture. As a community, we become lifted and inspired by one another to dive deeper and explore our inner worlds alongside the outer. Paving the way towards leaving a positive impact behind in our regular lives.
Dear Traveller,

I'm Ioana.
FOUNDER & CHIEF CREATOR AT COMUNA
I'm an entrepreneur, photographer, passionate activist, and unshakeable enthusiast of culture. I was born in Romania, grew up as a first generation Canadian immigrant, and now consider many places home – most recently splitting my time between Canada and Mexico.
I founded Comuna in 2017 out of a desire to cultivate deeper human connections across creative cultures that inspire positive impact. My journey to reaching this point, like most rewarding ones, wasn't in any way on a direct path, though.
I developed a passion for global issues and migration while majoring in international relations and sustainable development in University, but a desire for a more creatively connected life led me to start a digital branding and storytelling studio while still in University. I've spent the majority of my life in cross-cultural environments – from a decade-long career in hospitality to my own experiences growing up inside immigrant communities and navigating a dual-culture identity. All of it cultivating in me a strong sense of appreciation for other cultures. But it was two life events, one big and another somewhat unexpected, that were the major inspirations behind what would become Comuna.
In 2016, I joined a volunteer trip to Greece and spent 2 weeks in the thick of what would only become the beginnings of a global refugee crisis. Here, I was witness to the proliferation of misinformation by the media to dehumanize people on a difficult journey. But, I also witnessed the importance and power in exchanging and listening to individual stories that inspire us to connect with one another on a very basic and human level. One year later, I took a spontaneous trip to Cuba where I became fully aware for the first time of the divide that exists between local realities and tourist realities in economies that depend heavily on tourism – a separation that gets perpetuated by the travel industry itself and leads to a lack of cultural awareness as a whole.
These experiences allowed me first-hand to see the importance of honest cultural exchange in society, and our responsibility as a global generation to openly learn from and respect the realities of other cultures far from our own.
I became inspired to tie my academic background, creative entrepreneurship, and experiences in hospitality together to challenge current norms in the travel industry. And so, Comuna was born – a cultural platform for passionate global explorers from different backgrounds, like you, who want to use your individual talents to influence more positive and impactful change in your lives and the world around you.
Big love,
EXPLORE MORE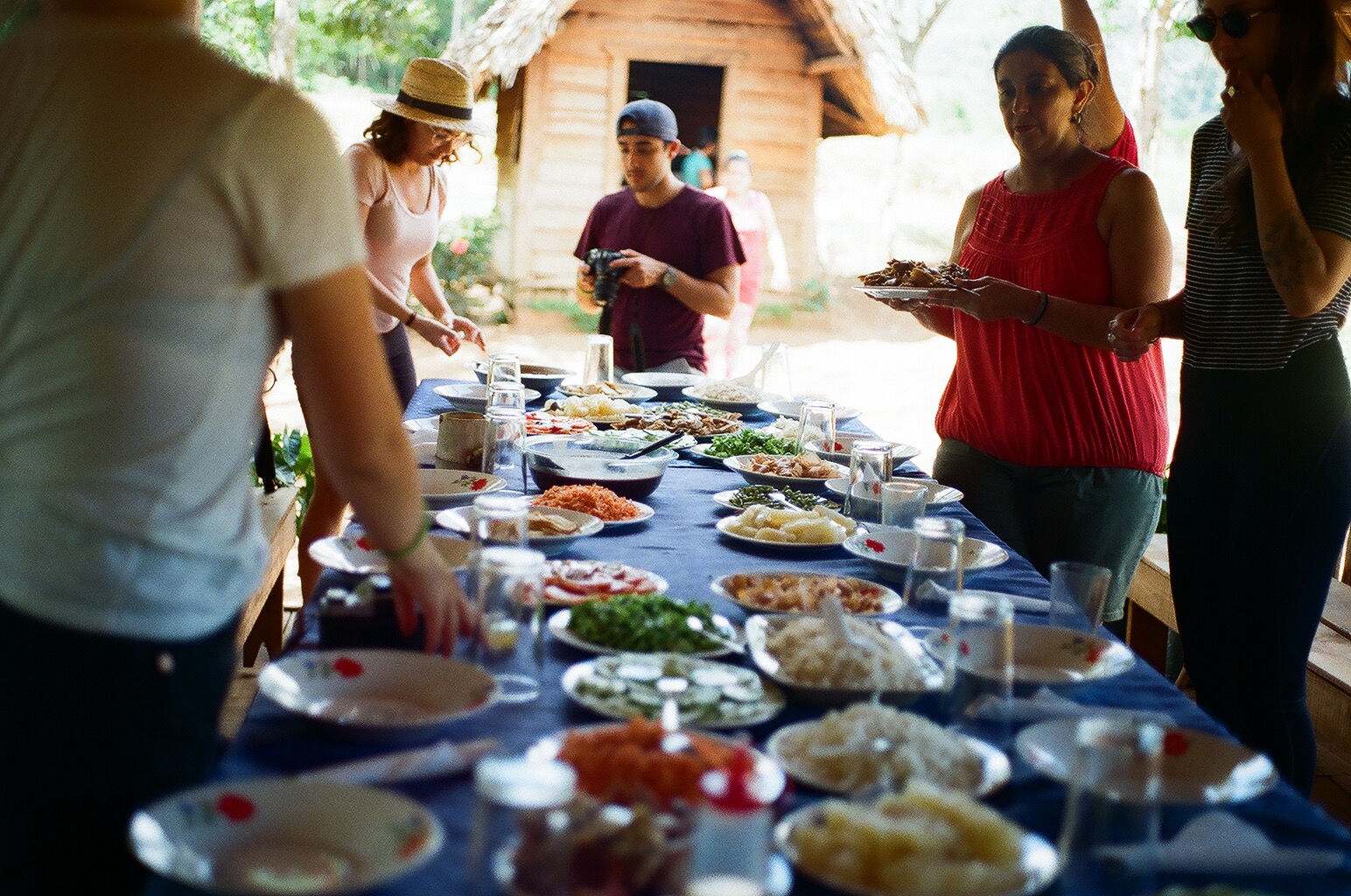 READY FOR YOUR ADVENTURE?