MEXICO CITY
AN EXTENDED LONG-WEEKEND URBAN ESCAPE
PRICING
$1895 CAD / $3000 CAD*
(Early Bird Pricing - Ends 45 days before departure)
$2150 CAD / $3000 CAD*
(Regular Pricing)
*With extension to Oaxaca
SAMPLE EXPERIENCE
This journey includes Mexico City and a 4 day extension to Oaxaca available as an add-on option.
You'll arrive to Benito Juárez International Airport and be transferred to our stunning local accommodations for the extended long weekend journey to Mexico City. Boutique accommodations will be in an arts and design district of Mexico City in a safe and charming neighbourhood lined with tall trees, boutiques and independent restaurants. You'll meet the rest of the Mexico City crew over Mezcal cocktails and a Comuna family meal.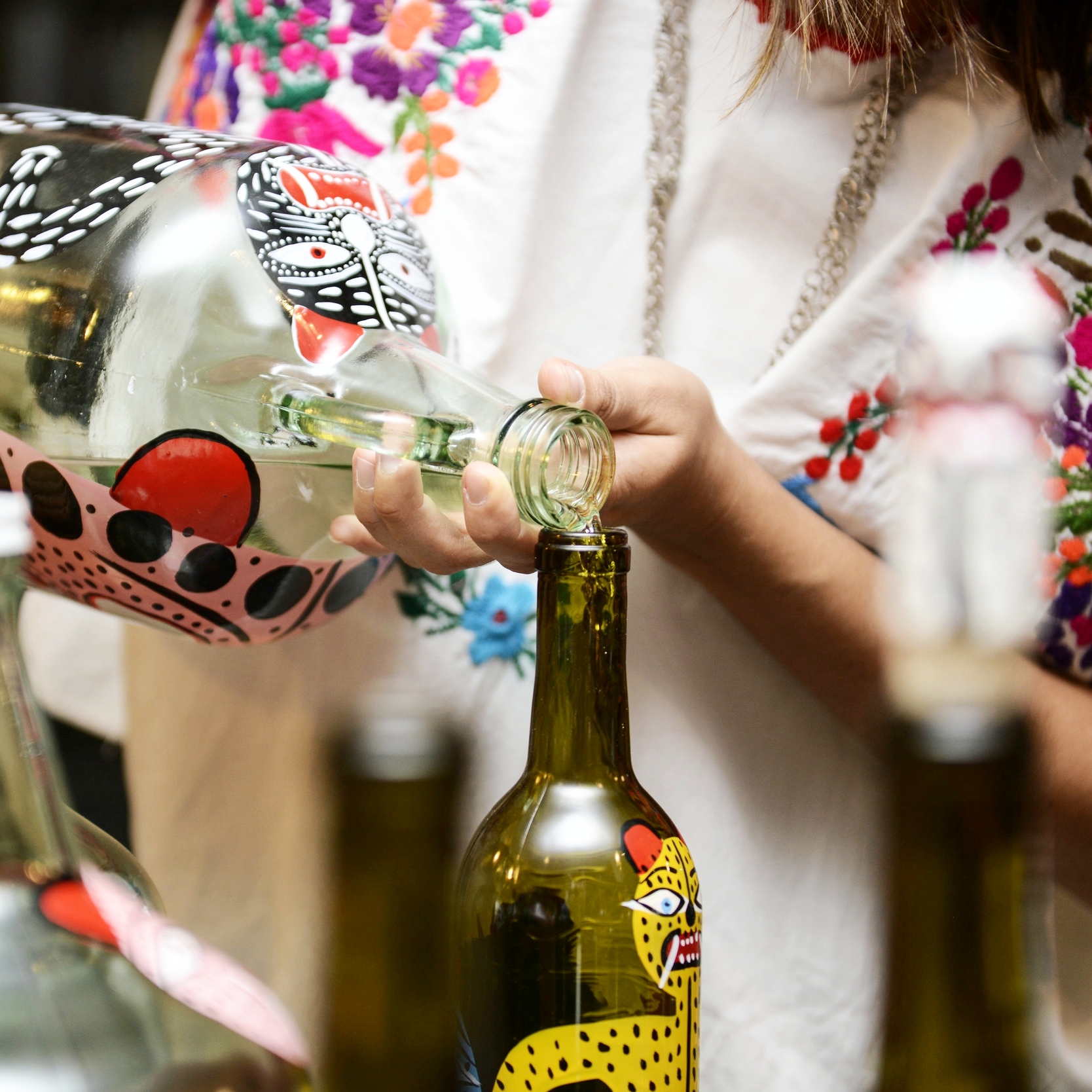 THE HISTORY & CULTURE OF MEZCAL
Mezcal has many tastes and a rich history which you'll be guided to understand by a passionate mezcal connoisseur in a very intimate setting. Learn to sip mezcal the proper way, be treated to complimenting snacks from the regions they come from, and connect with the founder of an all woman-ran mezcal company working to unite artisanal mezcal and artisan craft traditions in Guerrero State.
EXPLORE LOCAL FOOD CULTURE
Food is at the heart of Mexico City's culture. Its culinary scene is exploding and recognized worldwide. Young chefs and entrepreneurs are mixing the old with the new to preserve Mexican recipes and indigenous ingredients for the future. From street-food stalls overwhelming with flavour, hole in the wall joints and some of the world's most innovative chefs - the food in Mexico City will guide you to understand its history, people and society.
BOUNDARY PUSHING ART & DESIGN
Mexico City's vibrancy, history, struggles, and constant state of evolution is indicative of the limitless sources of inspiration for creatives. The result is an outpouring of artistic and creative expression that can be felt throughout the entire city. You'll be witness to this exciting creative boom that's been shaping Mexico City's contemporary culture throughout every moment of your journey.
UNDERGROUND MUSIC & NIGHTLIFE
From Lucha Libre (professional Mexican wrestling that has become a staple of the urban culture), to the hippest bars, pop-up parties by local DJ collectives, mezcalerias, and sultry jazz bars. Expect to go underground to experience the very best in Mexico City's music and nightlife scenes.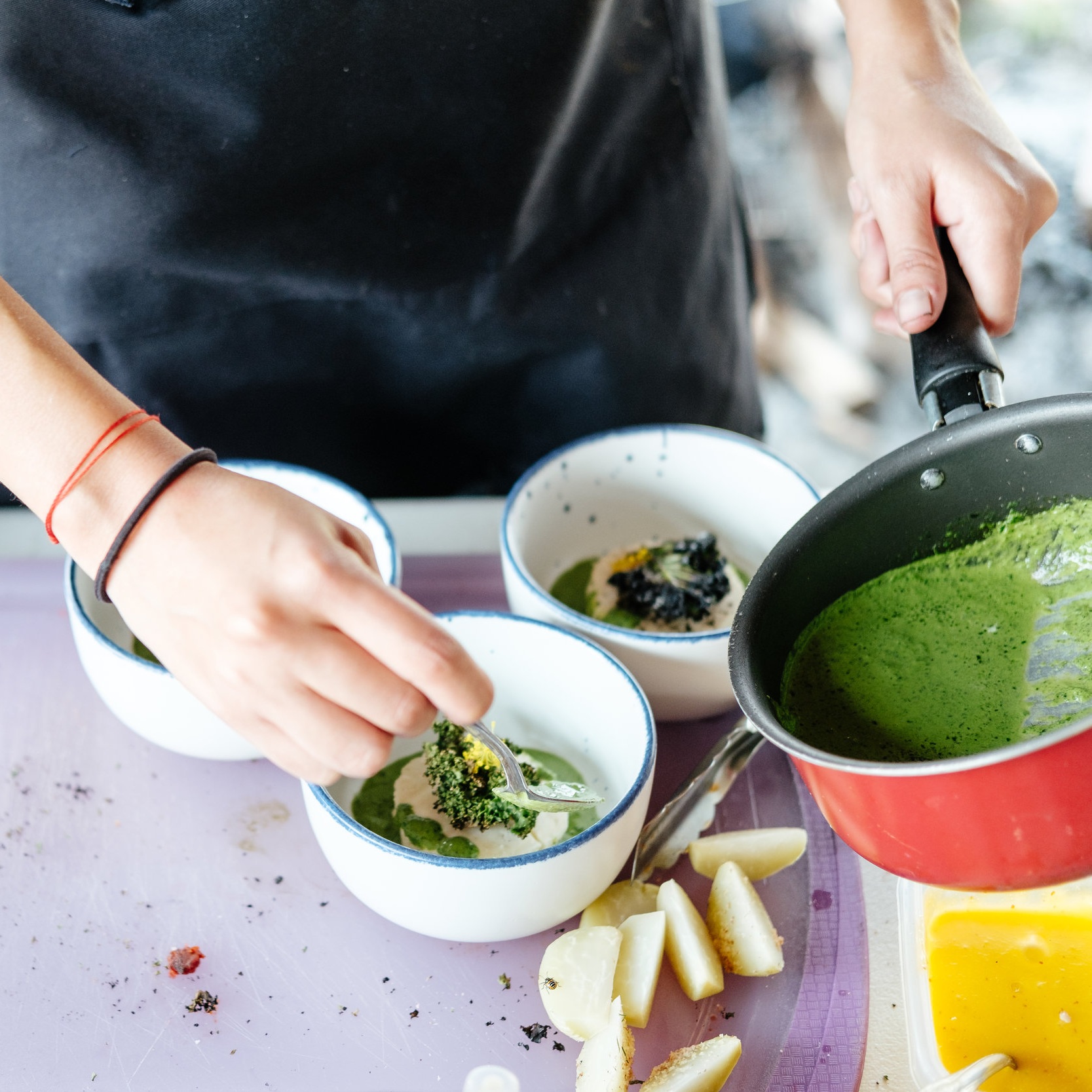 SUSTAINABLE FARMING PROJECTS
We'll be taking you outside the city to experience the chinampas of Xochimilco through our local collaborators. They're a collaborative committed to the rescue of the Xochimilco chinampas (floating gardens that date back to the Aztec civilization) and preservation of Mexico City's food systems and countryside. You'll learn from the founders and chef while experiencing a special gastronomic journey.
INSPIRING LOCAL PARTNERS & SOCIAL IMPACT
We collaborate with amazing and passionate locals to co-create your unique and inspiring cultural experience, incorporating their work into our journeys in an experiential format. All of their projects are working hard to move Mexico forward by using their creative talents to combat societal hardships, preserve their culture, and drive change in their respective communities.
Meals Included: Daily Breakfasts, Welcome Dinner, Lunch, Small Snacks & Ice-breaker Cocktails
We donate 5% of profits from all Mexico journeys towards refugee and migrant community support services in Mexico.
If you would like to know more about this, please get in touch.
BOOKING
Ready to explore the creative and cultural depths of Mexico with us? Choose from one of the dates below.
Do you have some questions? Please check our FAQ and don't hesitate to get in touch if anything is missing.
No question is too small and we'd truly love to hear from you!
Getting There: Book your roundtrip international flight to Benito Juárez International Airport (MEX). Once you land in Mexico City and make it through customs, we will arrange your airport pickup and take care of all ground transportation for the duration of your trip.
What Is Included:
Accommodation the duration of the itinerary

Transportation to and from the airport

In-country transportation for all activities in the itinerary
(public transport, shared taxis, Uber)

Welcome Package

Meals as noted in itinerary

Alcohol as noted in itinerary

Curated activities as noted in itinerary

Reservations at top restaurants

Trip leader & 24/7 concierge service:
Our founder will accompany the group during the entire trip, offering her in-depth knowledge of the city, while making sure everything runs smoothly. In addition, we are available to answer questions and assist with all pre-departure trip preparations beforehand.
What Is Not Included:
Airfare in and out of the country:
We have found that roundtrip flights from most major Canadian cities range from $300-$500 CAD depending on departure city. Departure from cities in the U.S tend to be less. We are happy to assist you with finding flight options, however we do not offer flight bookings.

Mandatory travel insurance

Visa, if applicable to your passport

Incidental expenses

Meals and alcohol, except where noted in itinerary

Tips for local hosts, restaurant workers, and drivers.
Details On Accommodations: We will be staying in beautifully designed and locally operated accommodations in the heart of Mexico City's artistic centre. Details on the accommodations will be provided in the welcome package sent to you after booking. The accommodations have been vetted by Comuna and meet our high standards of customer service, security and hospitality.
All Comuna trips include double occupancy rooms. If you book with someone else, you will be paired up with that person, just let us know at booking time if you book separately and would like to be roomed together. Otherwise, you will be assigned a roommate of the same gender for the duration of your trip and we will put you and your roommate in contact before the trip!
Details On Accommodations Cont... All of our small group trips are designed so that you feel comfortable engaging with your fellow travellers. If you absolutely would like to have your own private room, this service will be subject to any additional fees and availability. Further details regarding accommodation will be shared with you in a full welcome package that will include your detailed itinerary, and everything else you need to know about your trip to Mexico City. This will be delivered to you electronically after booking and well before departure.
Travel Insurance: We require that all of our travellers provide proof of an all-inclusive travel insurance policy prior to departure. Please see our Booking Terms & Conditions and FAQs for more details.
What To Expect In Mexico City: We do our very best to stick to the itinerary, however, traveling in Mexico requires a certain level of flexibility and openness to spontaneity. Changes to transportation and activities may occur. It is important to keep in mind that Mexico City is a megalopolis, consisting of 16 municipalities. There are some areas of the Greater Mexico City region (like any large international city) that may not be safe, and because the safety of our travellers is of the utmost importance to us, we do not venture into parts of the city that we are not 100% sure to be safe. We expect our travellers to stick to the planned itinerary and vetted parts of the city that we have outlined in it as being part of our experience in Mexico City.
Our philosophy on travel is to embrace the moment and shine a different and more wholesome light on the destinations we travel to through conscious cultural exploration. Mexico City is a dynamic, beautiful and welcoming city and we are so excited to show you its reality!
Pricing: The price for our 6 day, 5 night journey to Mexico City is $1895 CAD + GST during early sign up, and increases to $2150 CAD + GST after the early sign up period ends (45 days prior to departure).
A 40% initial non-refundable deposit per person is required to reserve your spot and is included in this total price. Final payment is due no later than 45 days prior to departure. All payments must be made by credit card via our secure online payment processor, Stripe.
Booking Terms & Conditions: Please read our FAQs page and Booking Terms and Conditions for more info and all the nitty gritty legal details regarding Comuna trips.