CUBA
IMMERSIVE 10 DAY SLOW TRAVEL JOURNEY
PRICING
$2800 CAD
(Early Bird Pricing - Ends 45 days prior to departure)
$3050 CAD
(Regular Pricing)
SAMPLE EXPERIENCE
THIS TRIP INCLUDES: HAVANA AND THE CUBAN COUNTRYSIDE
You'll arrive to Jose Marti International Airport and be transferred to our beautiful casa particular (bed & breakfast), hosted by a Cuban family in a central and non-touristy neighbourhood of Havana. Your trip leader will introduce the group and share all of the fun details of the upcoming journey over Cuban cocktails and a Comuna family meal.
You'll take an inspiring deep dive into Havana's contemporary and underground arts and music scenes with unique insider experiences like: an exclusive rooftop concert at a secret location featuring some of Cuba's best urban musicians.
We'll meet a group of young, creative entrepreneurs working to build up a quaint township outside of Havana to sustainable tourism. You'll learn how Afro-Cuban culture and spirituality started here and its historical significance, receive a cleansing by the community's Babalawo in his family home, and be treated to some special Afro-Cuban cultural surprises.
We partner with local organizations focused on sustainable community & youth development while incorporating the work they're doing into our trips in an experiential format like: spending the day with Havana's growing underground skateboarding community while learning about their mission and how they use the power of sport to harness creativity, cross-cultural exchanges and community, for youth development.
EXPLORING THE COUNTRYSIDE
Roadtrip to the tobacco growing countryside of Viñales Valley in Pinar del Río Province and spend an overnight with our local hosts in one of Cuba's most stunning locales. The day will include hiking the valley to a secluded third-generation ran farm with a local guide who grew up here, learning about how tobacco is cultivated, and support a family of farmers. We'll also savour an organic farm-to-table creole lunch with our new friends.
ECOLODGE AND MOUNTAIN HIKING
Back on the road to reach the Escambray Mountains for an off-grid experience at a tropical mountain ecolodge oasis. We'll be treated to farm-to-table creole meals while taking in the most breathtaking scenery, and adventuring on a hike into the mountains that'll bring us to pristine waterfalls and swimming holes.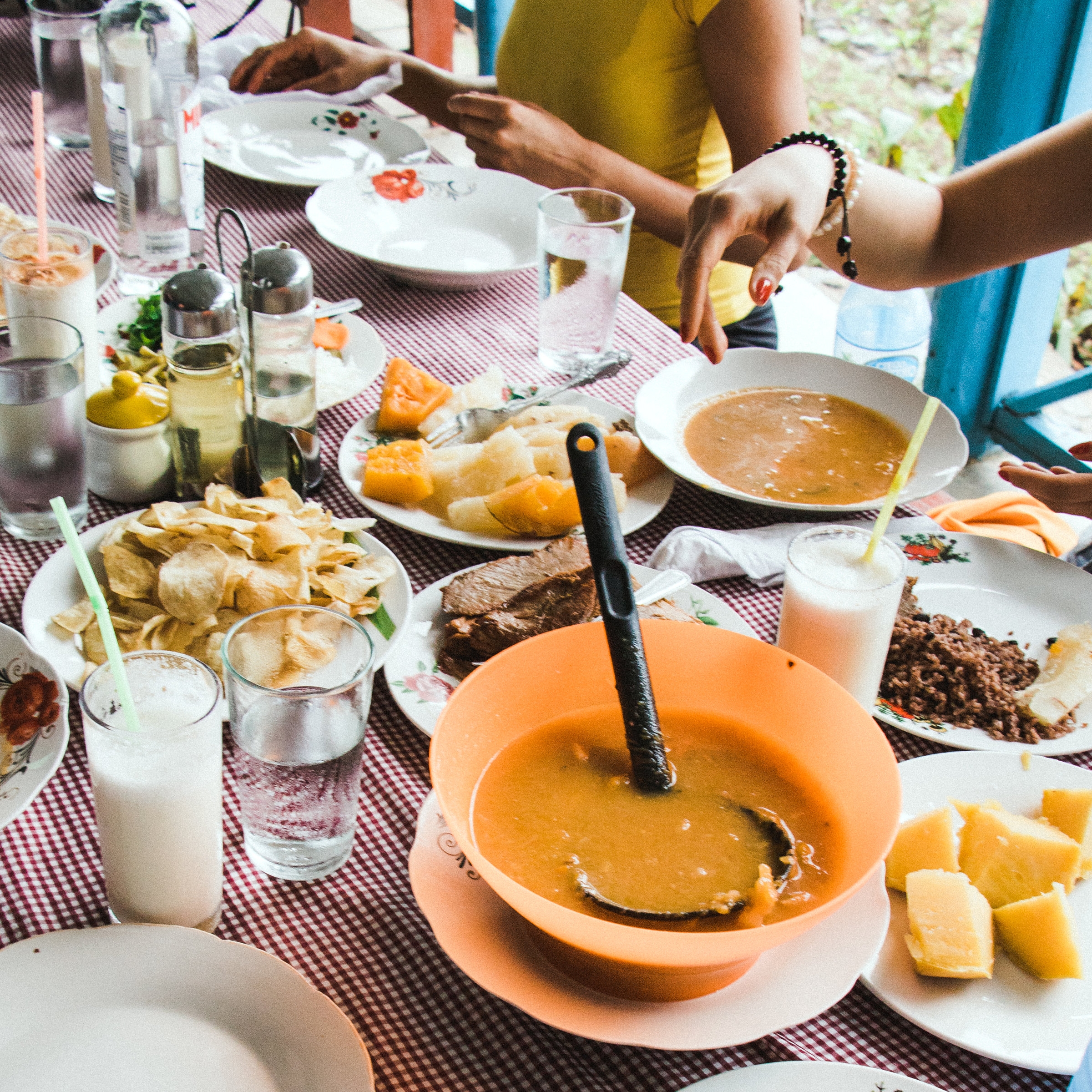 FEASTING ON CUBAN CUISINE
Forget everything you've heard about food in Cuba being average. You'll be indulging in the BEST food that Cuba has to offer. From innovative paladares (independently owned restaurants) where young chefs are changing the face of Cuban cuisine, to incredible home-cooked meals in the intimate kitchens of welcoming Cubans, and organic farm-to-table feasts.
You'll have plenty of free-time to spend unwinding from the week of activities and sipping on coconut rum cocktails some of Cuba's most stunning beaches away from the tourist crowds.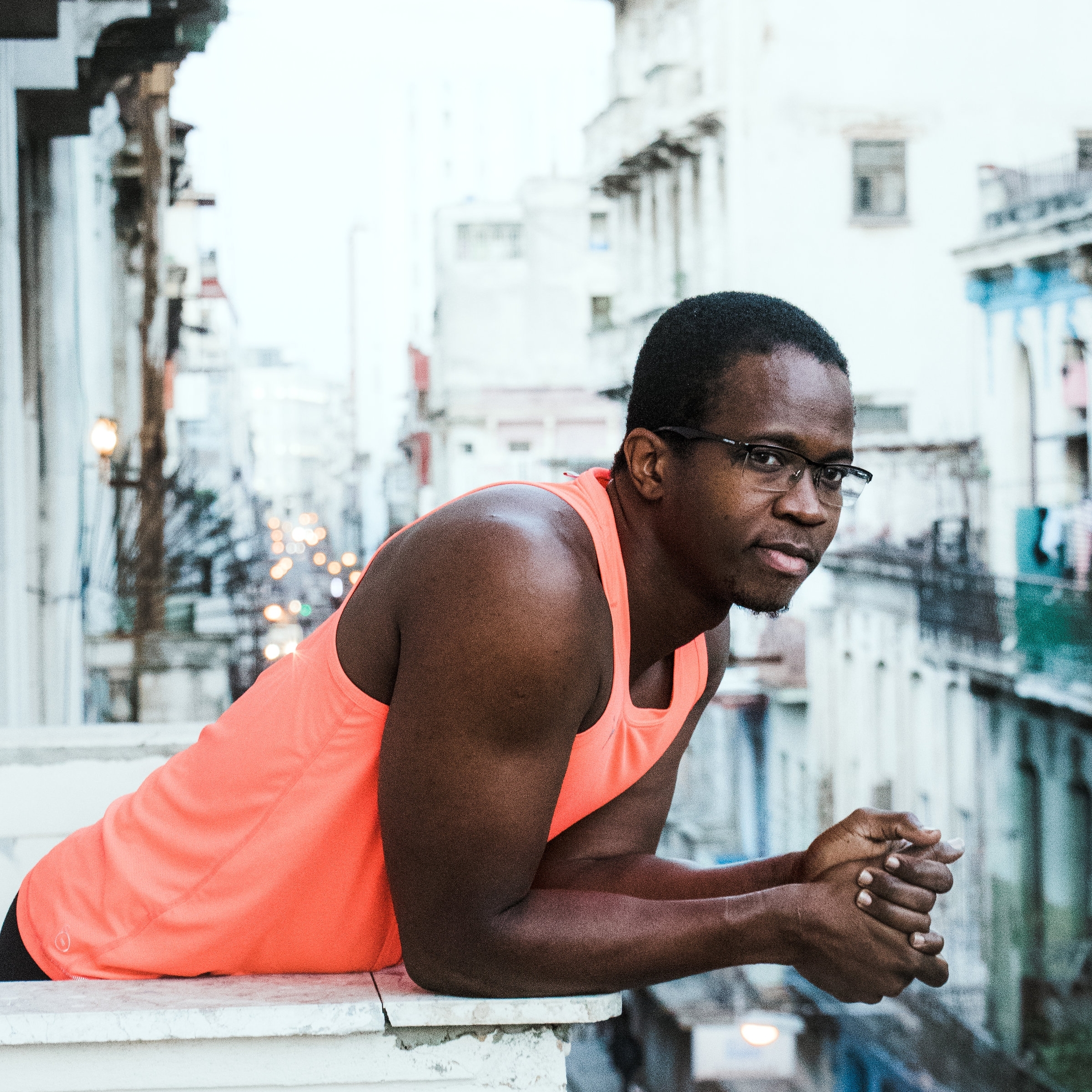 We collaborate with amazing locals who are working hard to move Cuba forward by following their passions and driving change in their respective communities. You'll have the opportunity to connect with creative young entrepreneurs, musicians, artists, sustainable farmers, and other passionate locals that co-create this unique Cuban journey.
Meals Included: Daily Breakfasts, Welcome Dinner, Goodbye Dinner, Farm-To-Table Lunch, Small Snacks and Drinks
BOOKING
Ready to discover a deeper side to Cuba with us? Choose from one of the dates below.
Do you have some questions? Please check our FAQ and don't hesitate to get in touch if anything is missing.
No question is too small and we'd truly love to hear from you!
Getting There: Book your roundtrip international flight to José Marti International Airport (HAV). Once you land in Havana and make it through customs, we will pick you up and take care of all ground transportation and internal transfers for the duration of your trip.
What is Included:
Accommodation the duration of the itinerary

Transportation to and from the airport

In-country transportation for all activities in the itinerary
(public transport, shared taxis)

Welcome Package

Meals as noted in itinerary

Alcohol as noted in itinerary

Activities as noted in itinerary

Reservations at top restaurants

Trip leader & 24/7 concierge service:
Our founder will accompany the group during the entire trip, offering her in-depth knowledge of the country, while making sure everything runs smoothly. In addition, we are available to answer questions and assist with all pre-departure trip preparations beforehand.
What is Not Included:
Airfare in and out of the country:
We have found that roundtrip flights from most major Canadian cities range from $450-$700 depending on departure city. Departure from American cities tend be less. We are happy to help you with finding flights.

Mandatory travel insurance

Visa, if applicable to your passport

Mandatory medical insurance

Incidental expenses

Meals and alcohol, except where noted

Tips for local hosts, restaurant workers, and drivers.
Details on Accommodations: We will be staying in beautiful casa particulares (homestays), which are similar to bed and breakfasts. Your stay will be attended by an experienced local host that has been vetted by Comuna and meets our high standards of customer service, security and hospitality.
All Comuna trips include double occupancy rooms. If you book with someone else, you will be paired up with that person, just let us know at booking time if you book separately and would like to be roomed together. Otherwise, you will be assigned a roommate of the same gender for the duration of your trip and we will put you and your roommate in contact before the trip!
All of our small group trips are designed so that you feel comfortable engaging with other like-minded travellers. If you absolutely would like to have your own private room within the same casa, this service will be subject to any additional fees and availability. Further details regarding accommodation will be shared with you in a full trip package that will include your detailed itinerary, and will be delivered electronically after booking and well before departure.
Medical Insurance: Cuban authorities require proof of health insurance upon entering the country. Save a printed copy of your policy ready to show upon arrival before clearing immigration. If you don't have proof of health coverage upon arriving, you will be required to purchase Cuban medical insurance for the duration of your trip.
What to expect in Cuba: We do our very best to stick to the itinerary, however, traveling in Cuba requires a certain level of flexibility and openness to spontaneity. Changes to accommodation, transportation, and activities may occur. It is important to keep in mind that Cuban infrastructure has not been maintained according to western standards. Therefore, hot water may become minimal, water pressure may not be what you are used to, electricity blackouts may occur, and the wifi connection is only available in public hotspots scattered throughout major cities. The general pace is slow but invigorating, so expect to be completely disconnected for the duration of your trip. Our philosophy on travel is to let go of your comforts and embrace the moment, and we expect you to do just that in order to make the most of your trip to Cuba with us.
Pricing: The price for our 10 day immersive journey across Cuba is $2800 CAD + GST during early sign up, and increases to $3050 CAD + GST after the early sign up period ends (45 days prior to departure).
A 40% initial non-refundable deposit per person is required to reserve your spot and is included in this total price. Final payment is due no later than 45 days prior to departure. All payments must be made by credit card.
Booking Terms & Conditions: Please read our FAQs page and Booking Terms and Conditions for more details and all nitty gritty legal details regarding Comuna trips.